Working...

LOCAL SPANISH STUDENTS SCORE WELL

Spanish teacher Mrs. Roos would like to extend congratulations to several world language students from Overton High School who attained national recognition for excellent performance on the 2016 National Spanish Examinations.

Students from Overton earned a total of one bronze medal along with four honorable mentions. "Attaining a medal or honorable mention for any student on the National Spanish Examinations is very prestigious," said Kevin Cessna-Buscemi, National Director of the Exams, "because the exams are the largest of their kind in the United States with over 160,000 students participating in 2016."
Students winning honors were:
Spanish 1: Julio Sanchez – Bronze medal
Jordan Bidwell – Honorable mention
Cody Nichols – Honorable mention
Spanish 2: Shae Grayek – Honorable mention
Hannah Wolfe – Honorable mention
Overton has been participating in the national exam since 2008. This year was the highest number of students to have achieved recognition.
The National Spanish Examinations are administered each year in grades 6 through 12, and are sponsored by the American Association of Teachers of Spanish and Portuguese.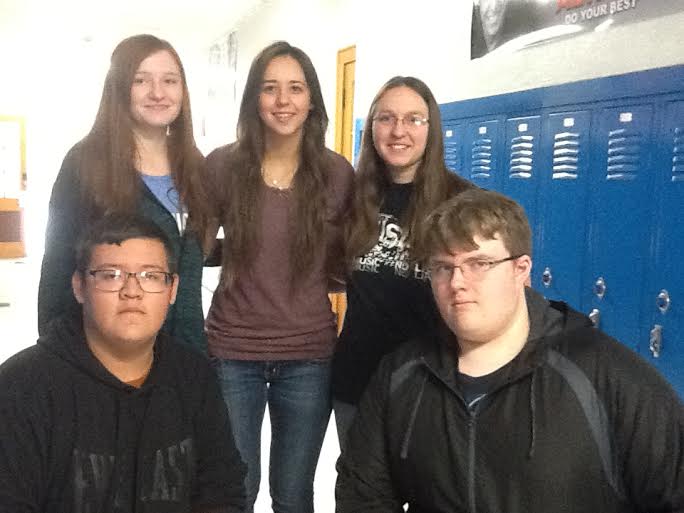 Pictured above are: (standing) Shae Grayek, Hannah Wolf and Jordan Bidwell
(front) Julio Santana and Cody Nichols